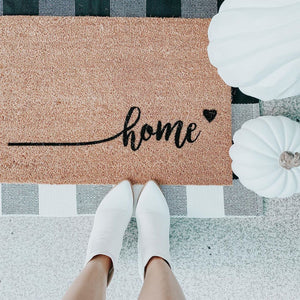 ALL- NATURAL | ECO-FRIENDLY
Find the perfect accent to your next viral content.
KEEP UP WITH THE TRENDS
TIKTOK FAMOUS
TikTok videos are sweeping the nation! Be sure to check out the latest trends and our adorable coco doormats. Grab a mat for your entrance door and clean your shoes before you start that routine!
ARTIST COLLABORATIONS
AESTHETICALLY INSPIRED
Nothing is more delightful than a home with carefully curated pieces to welcome the guest in mind. Feast everyone's eyes with beautifully designed and aesthetically pleasing doormats.
TV SHOWS . MOVIES . SPORTS
FANDOM MATS COLLECTION
Put a fun spin on your entrance door and remember some of the most iconic lines of your favorite TV show, movie, or sports game!
Shop All